Deliver online courses
on the Open edX® platform.
Get a team of proven experts to host it and customize it for you.
OpenCraft works with
We are the leading Open edX platform development provider since its release in 2013,
besides edX.org. We have made more than a thousand contributions to the platform
and its plug-in ecosystem on behalf of our clients.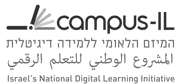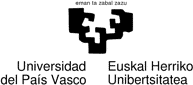 Testimonials
"LabXchange is committed to the principles of open source, and so with OpenCraft's deep investment in the development of Open edX, they were an obvious partner for us. OpenCraft not only built the LabXchange platform, but also ensured a close and productive collaboration with the technical team at edX. Among other things, this allowed us to release Blockstore, the next-generation content storage system for the Open edX platform."
Harvard LabXchange
"I have worked with OpenCraft on multiple projects in the past years, and I am still amazed by how consistent, professional and responsive they are. I know I can rely on their support and the quality of the code, always. They continuously contribute to the Open edX Platform, and do so in close cooperation with edX."
edX
"OpenCraft's strong collaboration skills, excellence in their craft, and harmonic practices lead to significant contributions that are in consonance with the future direction of the edX platform. They play an instrumental role in the symphonic blend of the Open edX ecosystem, resulting in a profound resonance of the edX mission to provide quality education to the global community."
edX
"OpenCraft was a pleasure to work with. They helped through every stage of the process – from idea generation, to prototyping, construction, deployment, and testing. They were responsive to my needs and completed the work on time and on budget. OpenCraft knows edX inside out, both technically and organisationally. They are able to reach out to the right person when needed, which was invaluable to get features released on time for our edx.org courses."
Harvard Graduate School of Education
The opinions printed here are the perspectives of the individual(s) quoted and do not represent the views of Harvard University or Harvard Graduate School of Education.
"OpenCraft have been an invaluable partner to edX. They have successfully architected and delivered several complex features in the Open edX platform, and are recognized throughout the Open edX community as experts in development of XBlocks. We count on OpenCraft to develop key parts of our roadmap on time and at a high quality standard."
edX
"OpenCraft is fantastic to work with. From the beginning of our work together, they have been willing to explore ways we can customize our Open edX instance, making it fit to the (very specific) use case we have in mind. The high level of customization we've been able to achieve thanks to OpenCraft is critical to our ability to train policymakers around the world."
Harvard Kennedy School
The opinions printed here are the perspectives of the individual(s) quoted and do not represent the views of Harvard University or Harvard Kennedy School.
"OpenCraft developed two custom products for my team to expand the capabilities of the edX platform. Their performance and attention to customer satisfaction exceeded my expectations. Both tools performed the desired functions and were integrated seamlessly. I would definitely choose to work with OpenCraft again."
HarvardX
The opinions printed here are the perspectives of the individual(s) quoted and do not represent the views of Harvard University or HarvardX.
"OpenCraft did a great job improving the Open edX platform to better meet our needs, and their working relationship with the edX community meant these changes were integrated into the latest Open edX release, so everyone could benefit. Additionally, they provided fantastic support on a very complex issue to a very tight deadline."
Australian National University
"OpenCraft took full responsibility for the code reviews and upstreaming process and led it on the highest professional level. OpenCraft's work is professional, accurate, always on time and with a smile. They are true leaders of the Open Source community around the Open edX technology."
Campus-IL – Israel's National Project for Digital Learning
"OpenCraft has been an invaluable partner in making our vision for Cloudera OnDemand a reality. In my opinion, no other Open edX provider can rival OpenCraft's deep level of knowledge of the platform, or match their skill in customizing it."
Cloudera
"We were looking for a partner who shared our values on open source, knew the Open edX community well, and would deliver high quality service. Opencraft did just that and more. Their service was rock solid and they were always willing to explore ways for the Open edX platform to provide more value to our university community. We could not have done it without them by our side."
Duke Learning Innovation, Duke University
The opinions printed here are the perspectives of the individual(s) quoted and do not represent the views of Duke University.
"Working with OpenCraft has been a key part of our development strategy. Their attention to detail and deep knowledge of the edX platform have been instrumental in bringing some of our innovations to market. Perhaps most importantly, OpenCraft's highly respected, active involvement in the Open edX community is a key benefit to anyone lucky enough to work with them."
Large Corporate Academy
"Opencraft has matched all of our hosting needs, quickly and satisfactorily. This is a service we would recommend. Everything works great and there is always somebody on the other side of the email."
University of the Basque Country
What is the Open edX platform?
The Open edX platform is a powerful open source learning management system (LMS) used by organizations from all over the world to host Massive Open Online Courses (MOOCs) as well as smaller classes and training modules. The edX® organization, a nonprofit founded by Harvard and MIT, designed and released the Open edX platform in 2013 with the goal of making it possible for universities and institutions to deliver high-quality courses to learners everywhere.
The project has received massive funding and continues to grow every year.
OpenCraft has
changes and features merged to the platform
Open edX instances created